HG Leach (Fiji) Pte Ltd / Pacific
The company was awarded the contract for the operations and management of the Naboro Landfill for the Department for Environment and we have operated the site continuously since July 2005 for the Government of Fiji. The contract comprises the overall management and operation of the landfill and gate office. The Naboro Landfill is located on the Queens Road approximately 24 km south from central Suva.
Since commencing operations in 2005, the company has undertaken the design and construction of the subsequent 6 landfill cells along with construction of the onsite leachate treatment system including aeration and wetland treatment system. HG Leach (Fiji) undertook the work to desludge the leachate treatment system after 10 years of operations using bulk dewatering bags to remove build up from the leachate ponds.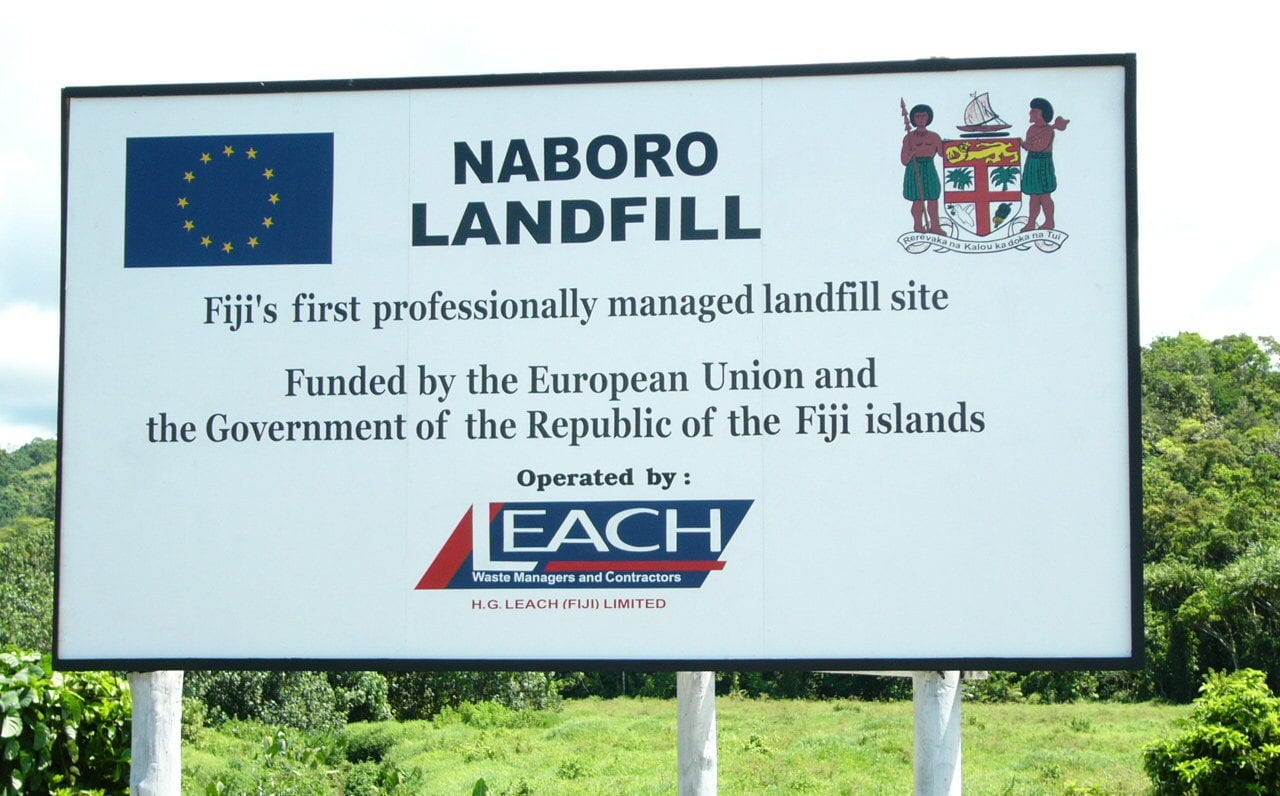 Capability Statement
The Company is an active participant in the waste management industry in Fiji, undertaking work in the areas of solid waste handling, transportation and disposal; as well as landfill design, construction and operations including civil engineering contracting works. The company has extensive expertise in waste management and offers consulting services in this regard.
Leach & Co owns and operates a fleet of modern equipment and has skilled staff and resources to undertake its operations. All the company's staff are Fijian nationals and have been trained and skilled in modern landfilling practices, with 50% of the staff having more than 10 years' service with the company at Naboro.
During our extensive experience in Fiji since 2004, we have developed strong relationships with both local and central government, operating and managing the Naboro Landfill for the Government of Fiji and working with local government and municipal councils for the proper collection and disposal of residual waste at the only Class 1 Landfill in the Pacific islands. We have also developed an excellent report with the community at large, working with local Fijians finding solutions to their waste management needs. Over this time, we have developed excellent relationships, supply chain and logistic networks and strong lines of communication to ensure we have business continuity, operate safely and deliver the desired outcomes to our clients.
HG Leach (Fiji) Pte Ltd is a wholly owned subsidiary of Leach & Co Ltd, from New Zealand, a private company which specialises in solid waste handling, transportation and disposal as well as construction and management of landfills.
Fiji Contact
Mark Hirst
Manager
Naboro Landfill
Queens Road
Naboro
G.P.O. Box 674
Suva
Fiji
Mobile: (679) 999 6312
Email: [email protected]