Silverstream Landfill Construction
Leach & Co has undertaken construction of numerous separable portions of construction at Silverstream Landfill for Hutt City Council since 2006 to date in 2019. We remain engaged on site undertaking construction of all the formation, lining and leachate collection works for the landfill cell development in collaboration with Hutt City Council and their consulting engineers. The works include:
Site clearance and excavation of unsuitable material for the side slopes of the new landfill
Construction and maintenance of sediment control measures
Disposal of unsuitable material
Bulk earthworks for the formation of the sides slopes
Groundwater drainage construction
Placement of backfill material for the formation of the base and side slopes
Disposal of surplus material
Excavation of suitable material from designated borrow areas for backfill and liner requirements for the base and side slopes
Placement of soil liner components on base and side slopes
Supply and installation of geosynthetic liner components on the base and side slopes
Leachate diversion works
Leachate drainage works
Construction of a temporary toe bund and associated works
Construction of access road
"Contracting is all about skill – and the ability to adapt to whatever challenges a site throws out. Innovation, flexibility and environmental sensitivity are vital if a contracting company is to be effective."
Leach has specific experience in dealing with the challenges associated with contracting in the waste industry. Hazards are found in this industry which makes specialist contracting vital to a successful outcome.
These hazards can include:
High depth of refuse requiring rework
Unstable underfoot conditions resulting in plant or vehicles overturning
Safety issues working near heavy plant and machinery
A release of landfill gases – especially methane
Contaminated water/leachate
Fire risk working on a landfill
Dangerous materials in the landfill which can cause injury, odour, vermin, hepatitis and tetanus risks
Excavation in water
Excavation is greater than 1.5 metres deep – being notifiable works.
The company incorporates its Health and Safety System into all works, and each site is managed according to the Health and
Safety Plan to ensure a safe workplace.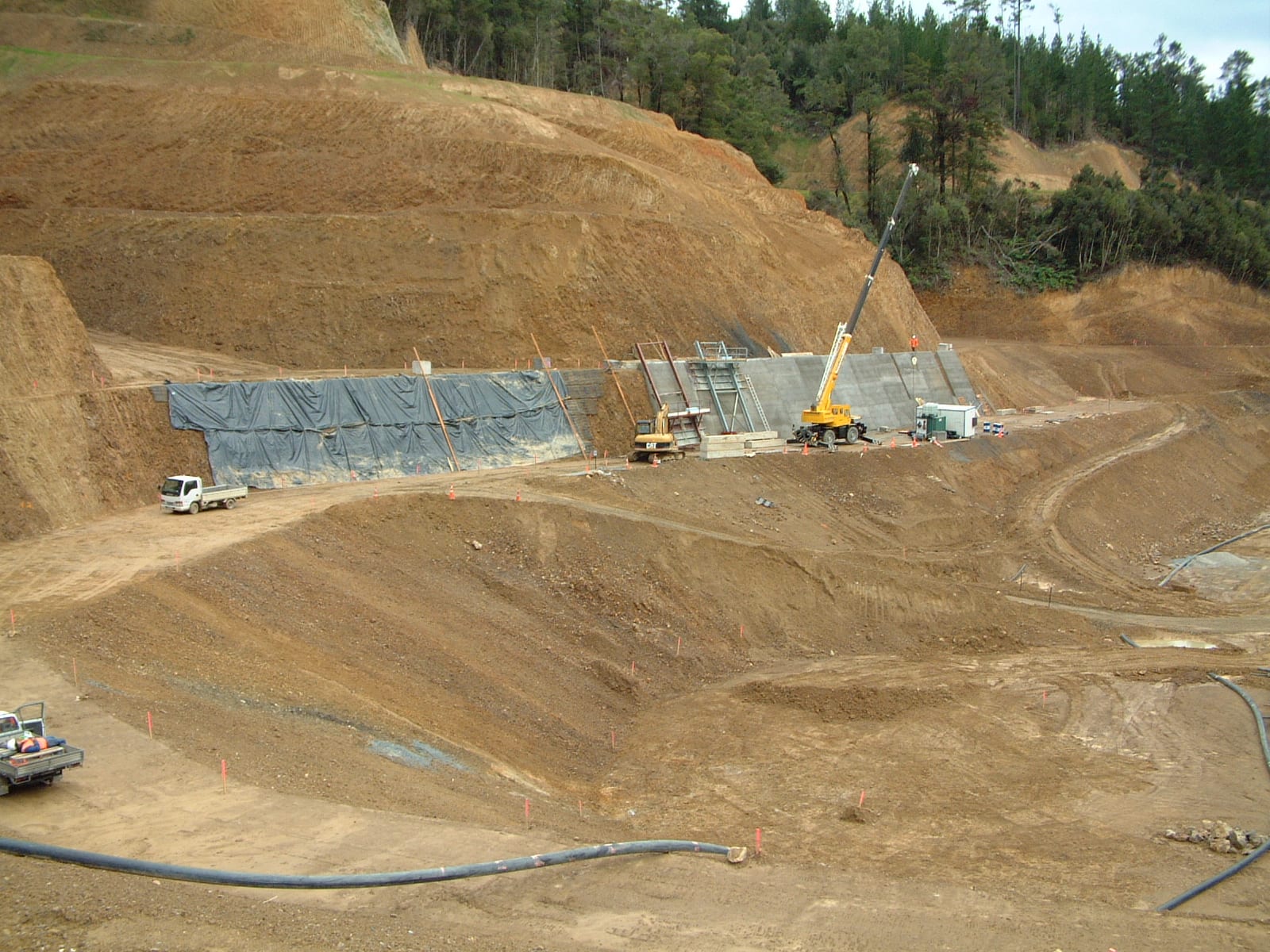 Silverstream Landfill start of construction – 2006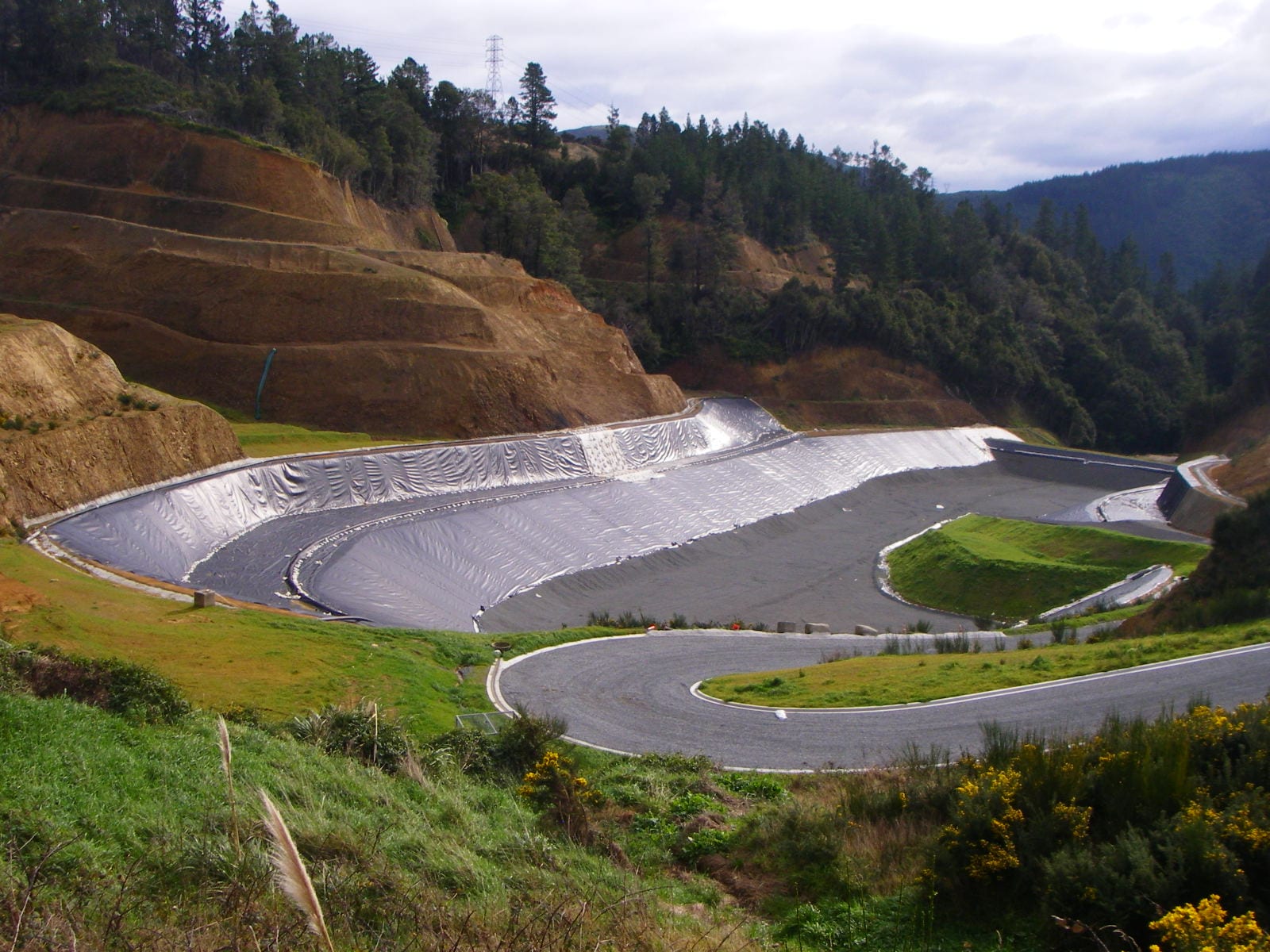 Silverstream Landfill end of stage 1 construction – 2008
Keeping it clean
Environmental responsibility is at the forefront of every one of Leach & Co's operations, including contracting. To ensure all Leach & Co's contracting works meet environmental requirements, the company also undertakes all its contracting works in compliance with:
The Resource Management Act
The Conditions of Consent for the site
Contract specifications.
The company prides itself on effective project management and quality assurance procedures, ensuring the environmental protections that clients seek are achieved on time and to budget.